RCC 11th Meeting:
Reducing Disaster Risk and Transforming Development
Location:
Nay Pyi Taw, Myanmar
Partnership:
Relief and Resettlement Department, (RRD), Ministry of Social Welfare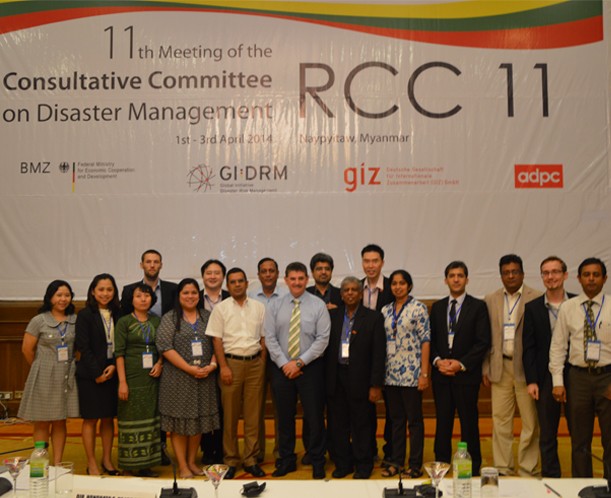 Summary:
Member countries discussed preparation for the post-2015 development agenda. They also identified a need to use risk information to transform development policies, planning and institutions in striving for mainstreaming DRR.
Outcome:
During discussions regarding CCA and DRR concerns to be considered in future development agendas, participants recognized the need for climate-smart DRR in institutional mechanisms. Member countries further recognized the importance of DRR as a fundamental element to enhance sustainability and resilience.
The meeting concluded with endorsement of the Nay Pyi Taw Statement, which provided recommendation towards ensuring mainstreaming DRR into development is an integral component of post-2015 development agenda or frameworks. The Statement further highlighted the need to ensure mainstreaming is taken up as a whole-of-government responsibility, across all levels, and new partnerships between government, civil society and private sector is built for effective mainstreaming.
Development Partners
The 11th RCC Meeting was co-hosted by the Relief and Resettlement Department, Ministry of Social Welfare, Relief and Resettlement, Republic of the Union of Myanmar; and Asian Disaster Preparedness Center (ADPC), with support from the German Government through GIZ.