RCC 3rd Meeting:
Drought Risk Management
Location:
New Delhi, India
Partnership:
Ministry of Home Affairs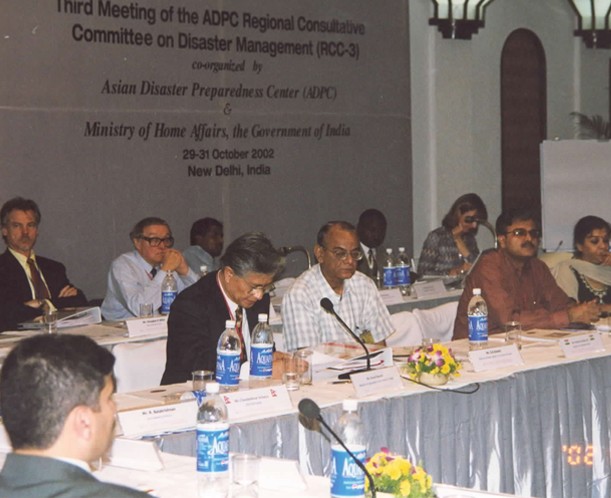 Summary:
In line with the theme of the meeting, member countries discussed trends and advances in drought preparedness and management and identified key target groups for capacity building. Member countries also highlighted priority action areas for capacity building of national disaster management systems and ways to support regional and sub-regional cooperative.
Outcome:
The meeting facilitated discussions on the initial outline of a Primer on Urban Disaster Mitigation, a daily use how-to guide in volumes based on hazard type. The guide would draw on good practices and lessons learned in the Urban Disaster Mitigation (UDM) initiatives of AUDMP and other programs of ADPC as well as other institutions dealing with different aspects of UDM in the region.