RCC 4th Meeting:
Urban Risk Reduction and Sustainable Development
Location:
Dhaka, Bangladesh
Partnership:
The Government of the People's Republic of Bangladesh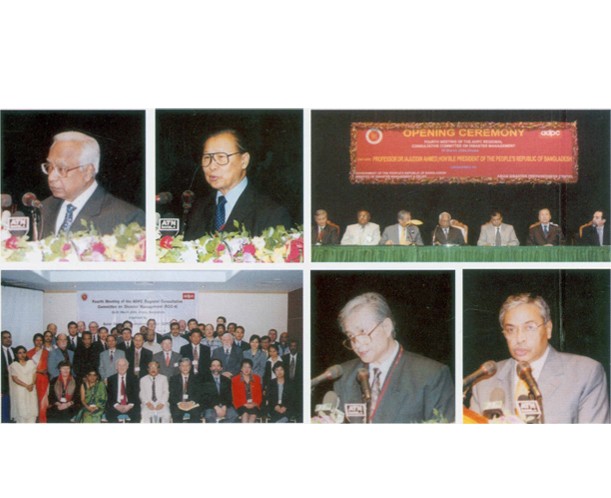 Summary:
In line with the theme, member countries highlighted the needs for city governments to raise awareness of problems and seek involvement of multiple stakeholders, in order to strengthen urban risk reduction.
Outcome:
The fourth RCC meeting led discussions in preparation for the Second World Conference on Disaster Reduction (WCDR) and member countries recommended priority areas to be addressed, including mainstreaming disaster risk management as an integral part of the development process.
RCC4 also initiated the Mainstreaming DRR into Development (MDRD) program to ensure prioritization of DRR into national sectoral planning.