RCC 5th Meeting:
Mainstreaming Disaster Risk Reduction into Development in Asian Countries
Location:
Hanoi, Viet Nam
Partnership:
Government of Viet Nam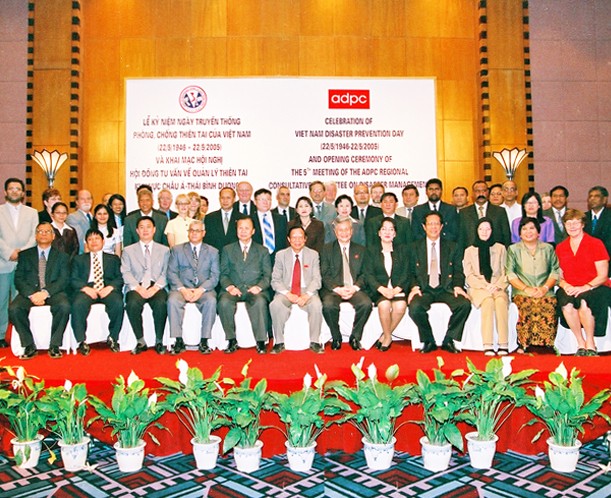 Summary:
The meeting allowed for follow up of the MDRD program initiated in the meeting prior. Upon identifying priority areas on mainstreaming DRR in selected sectors, 23 projects were identified by 11 countries.
Outcome:
Following implementation of the Hyogo Framework for Action (HFA), RCC member countries adopted the Hanoi RCC5 Statement, which called for mainstreaming as a key priority for action in accordance with the HFA.
"Recognizing the responsibility of the RCC as a mechanism, offers to serve as a useful forum and reporting mechanism through which the progress of the implementation of the HFA can be monitored by ISDR, and advocates that the 10-year HFA framework should be broken down into 2-year milestones of accomplishments to facilitate a workable implement of the HFA for each of the RCC Member Countries."
Hanoi Statement, RCC5
The meeting also identified action areas for the RCC to support member countries, including: playing a greater role beyond supporting and monitoring, conducting capacity building programs for HFA implementation and providing guidance on the program in the key areas such as mainstreaming DRM into development.