RCC 6th Meeting:
Mainstreaming Disaster Risk Reduction into Development
Partnership:
The Government of the People's Republic of China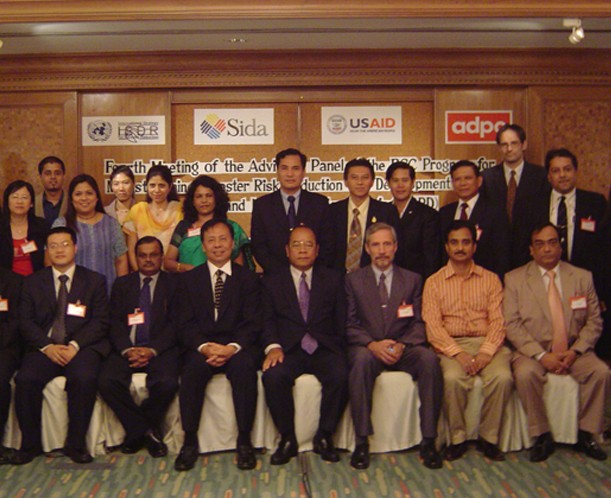 Summary:
In line with the theme and the previous meeting discussions, RCC member countries were encouraged to develop guidelines for mainstreaming DRR into rural housing and land use planning. Member countries further reviewed their progress in implementation of the Hyogo Framework for Action and called for ADPC to provide technical assistance, advocacy and coordination to facilitate information sharing.
Outcome:
The Kunming Road Map was developed to operationalize the Hanoi RCC5 Statement in three phases. The Road Map also included a plan for an RCC-MDRD program, Partnerships for Safe Development and Good Governance. The program was focused on encouraging member countries to realize the goal of mainstreaming DRR into development.
Member countries reviewed their progress towards implementation of the Hyogo Framework for Action. Upon which, the RCC was called to act as a monitoring mechanism and consolidating progress of individual countries and documenting sector-specific progress.