RCC 7th Meeting:
Rights-based Community-led Disaster Risk Management 
Location:
Colombo, Sri Lanka
Partnership:
Government of Sri Lanka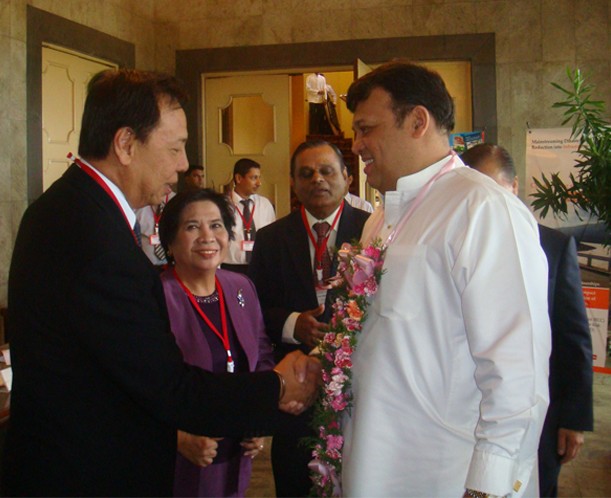 Summary:
Member countries reviewed their progress in implementing the HFA in Asia and reflected on their perspective on community leadership, ahead of the 3rd Asian Ministerial Conference on Disaster Management.
Outcome:
In line with the theme, member countries affirmed their commitment to take up national programs on Community-Based Disaster Risk Management (CBDRM) in all high-risk communities. CBDRR Country Papers were submitted to assess the community-led disaster risk management initiatives within the member countries.
The program document on Phase 2 of the RCC-MDRD project was reviewed and endorsed. ADPC established its role in supporting member countries to mobilize their resources, with support from multiple donors, to implement the priority activities identified by the RCC.