COUNTRY INFORMATION
Population: 433,285
Capital: Bandar Seri Begawan
GDP (Million US$): $13,568
General climate: Tropical climate with high temperatures, high humidity rates – between about 67% and 91% - and periodic monsoon rains between November and February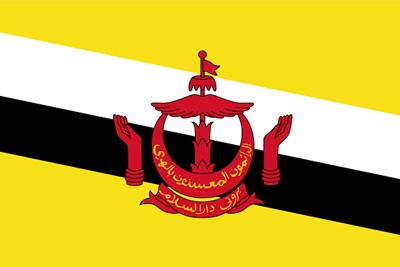 Risk Summary
– Exposed to earthquakes, volcanic eruptions, typhoons and floods
– Floods are the biggest threats causing average annual losses of $31 million and 3 percent of the social expenditure
– Affected by forest fires in surrounding areas which causes air pollution, health problems and harms crop development
Disaster Management System
National Disaster Management Centre
Leading government agency for disaster response, established by the Government of Brunei under the Disaster Management Order (DMO), to monitor the safety and well-being of people in terms of disaster management. The only operational level agency assigned to oversee the medical other agencies e.g. medical and health services, fire and rescue department, community development department.
Disaster Management Plans and Policies
2006 Disaster Management Order established by the National Disaster Council (NDC) with the main task of developing a strategy policy framework in responding to and managing disasters, supervised by the NDMC.
Strategic National Action Plan (SNAP) for Disaster Risk Reduction 2012 – 2015 is a comprehensive plan focused on building the capacity of government and non-government institutions towards promoting DRR.
National Standard Operating Procedure (NaSOP) for response outlines the procedures that all agencies must follow in a disaster operation. Content and approach are periodically tested through table top and simulation exercises to ensure processes are updated.