COUNTRY INFORMATION
Population: 16,564,852
Capital: Phnom Penh
GDP (Million US$): $24,444
General climate: Tropical climate with high humidity and alternates between rainy and dry seasons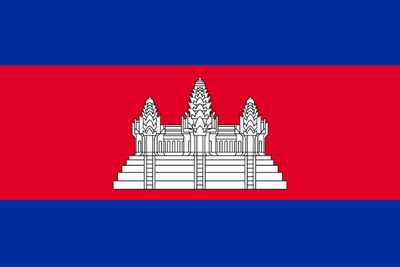 Risk Summary
– Exposed to floods, droughts, heavy storms, typhoons, fire incidents and epidemics
– One of the world's highest rates of deforestation
– Cambodia is situated along the Mekong river and the country frequently experiences flashfloods after heavy rainfall
– An average of 27 tropical cyclones occur per year, offsetting torrential rainfall and extensive flooding in Cambodia
Disaster Management System
National Committee for Disaster Management
The NCDM was established to lead, administer and coordinate all disaster management activities among all preparedness and response agencies e.g. line ministries, UN agencies, international organizations (IOs). It is headed by the Prime Minister and consists of 22 members from various government ministries, as well as representatives from the Royal Cambodian Armed Forces, Cambodia Red Cross and the Civil Aviation Authority.
Subnational Committees for Disaster Management are responsible for coordinating disaster response at the commune-sangkat, town, district-khant, or city-province levels. The NCDM would intervene, in providing assistance or mobilize humanitarian assistance, in the case that disasters exceed their response capacity.