COUNTRY INFORMATION
Population: 1,366,417,754
Capital: New Delhi
GDP (Million US$): $2.72 (trillion)
General climate: The climate ranges from tropical in the South to temperate and alpine in the Himalayan north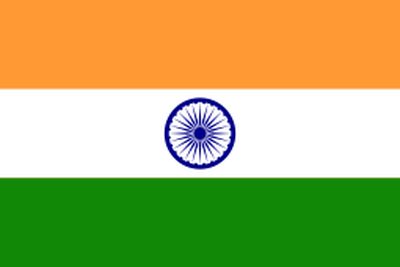 Risk Summary
– Exposed to floods, cyclones, drought, extreme heat waves, landslides, wildfires and earthquakes and the impacts are likely to worsen as a result of climate change, as well as high population density in both urban and coastal areas
– 27 of 36 states are prone to disasters, 58.6% of the landmass is at risk of moderate to high-intensity earthquakes; 12% of the land is prone to floods and river erosion; 5,700 km out of the 7,516 km coastline is prone to cyclones and tsunamis; and 68% of cultivable land is at risk of drought and hilly areas are at risk of landslides and avalanches
Institutional Setup
National Disaster Management Authority (NDMA)
The NDMA is in charge of formulating policies and guidelines for disaster management to be implemented by Ministries, Departments of the Government of India and State Government. It is led by the Prime Minister as Chairman.
National Executive Committee (NEC)
Chaired by the Home Secretary, the NEC is the coordinating and monitoring body for disaster management and is mandated to prepare a National Plan to monitor the implementation of the National Policy.
National Institute of Disaster Management (NIDM)
Mandated to develop training modules, research and documentation in disaster management and undertake or organize study courses, conferences, lectures etc. that promote and institutionalize disaster management.
State National Disaster Management Authority (SNDMA) coordinates and monitors the implementation of the National Policy, National Plan and State Plan. It is headed by Chief Secretary of the state Government. Within each state district, there is a District Disaster Management Authority (DDMA) in charge of planning, coordinating and implement disaster management measures.
National Disaster Management Plans and Policies
National Policy on Disaster Management (2009) envisages a safe and disaster resilient India through a holistic, proactive, multi-disaster oriented and technological driven culture of prevention, mitigation, preparedness and response.
The National Plan for Disaster Management outlines the institutional mechanism for disaster management, composed of three parts: National Response Plan, National Mitigation Plan and National Capacity Building Plan.