COUNTRY INFORMATION
Population: 270,625,568
Capital: Jakarta
GDP (Million US$): $219,598
General climate: Indonesia has a variable tropical climate. It is generally hot and humid but temperatures are more moderate in the highlands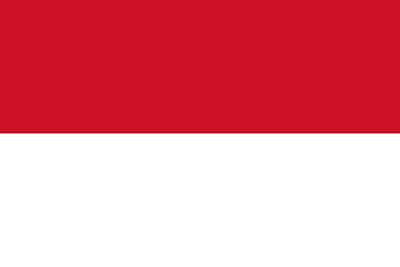 Risk Summary
– One of the world's most disaster-prone countries, at-risk to a number of hazards including earthquakes, tsunamis, volcanic eruptions, floods and droughts and resulting in the government spending $300 – $500 million on post-disaster reconstruction each year
– Annually, Indonesia is affected by 289 disasters that result in approximately 8,000 fatalities
– Indonesia borders the Pacific, Eurasian and Australian tectonic plates and between 1970 – 2015, experiences 97 earthquakes that caused 181,000 fatalities and cost $11.7 billion in economic loss and damages
Disaster Management System
National Disaster Management Agency
The primary agency for coordination disaster preparedness, response, prevention, mitigation rehabilitation and recovery processes. It is also the lead coordinating agency for disaster response that consists of a Disaster Management Steering Committee and a Disaster Management Executive Committee.
Badan Penanggulangan Bencana Daerah (BPBDs)
Decentralized district, municipal and provincial government levels, being supported by the BNPB with a similar composition the national agency.
Laws, Policies and Plans on Disaster Management
Disaster Management Strategic Policy (2015 – 2019) focuses on mitigating the impacts of disasters, guided by three strategic objectives of: disaster risk reduction, reduction of disaster vulnerability and increased disaster management capacity.