COUNTRY INFORMATION
Population: 10,101,694
Capital: Amman
GDP (Million US$): $42,291
General climate: Jordan has a combination of Mediterranean and arid desert climates, with Mediterranean climates prevailing in the north and west. Generally, the country has warm dry summers and mild, wet winters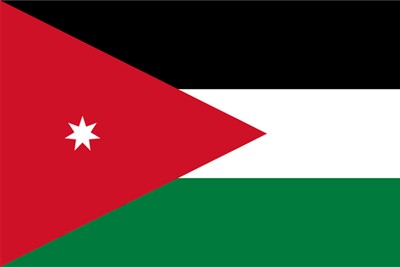 Risk Summary
– Exposed to flash floods, earthquakes, droughts, locusts, frost, fires, chemical dangers, biological and radioactive contamination, armed conflict and mass population migration
– Droughts have led to economic setbacks, affecting agriculture and food security
– Due to high population density and vulnerable physical infrastructure, seismic activity can be devasting and insufficient drainage systems have also increased the risk of flash floods
Disaster Management Structure
Higher Council of Civil Council (HCCD)
Chaired by the Minister of Interior, the HCCD has the responsibility of setting public policies on civil defense, setting public plans for emergencies and disasters, as well as specifying the duties of private and public parties.
National Disaster Risk Reduction Strategy
Jordan National Natural Disaster Risk Reduction Strategy (2019 – 2022) provides a roadmap to identify the common understanding of the disaster risk reduction (DRR) sector. It is based on Jordan's development priorities and aims alongside contributing to the sustainable development of the country through implementation programs and action plans that promote proactive disaster risk reduction.