COUNTRY INFORMATION
Population: 18,551,427
Capital: Astana
GDP (Million US$): $172,941
General climate: Continental climate with very hot summers and very cold winters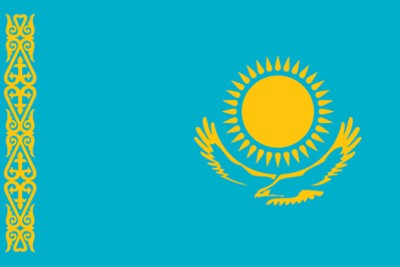 Risk Summary
– Prone to droughts, earthquakes, river floods and landslides
– Earthquakes have affected 200,000 people annually and $1 billion in GDP
– Floods are more frequent and pose a significant risk
– The changing climate poses as a huge threat will 70% of the terrain being desert or semi-desert and 13% of the population living in high drought areas, with changing rainfall patterns increasing the intensity of droughts straining water resources
Disaster Management System
Ministry of Emergency Situations
Prime organization in charge of response activities for large-scale disasters and emergencies. It is the coordination body for civil defense while also monitoring the industrial technical safety and measures for prevention.
National Disaster Preparedness Plan
The Comprehensive Kazakhstan Natural Disaster Preparedness Plan provides guidance for the central and local government in implementing measures on disaster risk reduction.