COUNTRY INFORMATION
Population: 530,953
Capital: Malé
GDP (Million US$): $5,328
General climate: Warm and humid tropical climate with two monsoon seasons: the southwest monsoon runs from May to November and the northeast monsoon runs from January to March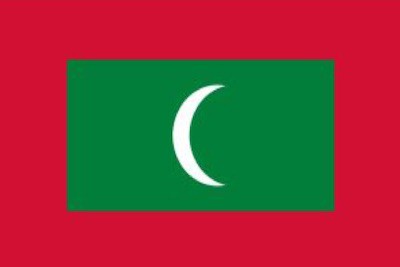 Risk Summary
– A low-lying archipelago that is one of the most vulnerable to threats posed by climate change
– Small-scale, recurrent hazards such as increased rainfall, cyclonic winds, storm surges, saltwater intrusion and coastal floods
– The 2004 tsunami cost 67% of the country's GDP and 10% of the islands were completely destroyed
Structure of Disaster Management
National Disaster Management Centre (NDMC)
Under the Ministry of Defence and National Security, the NDMC is the primary agency for disaster risk reduction and preparedness, as well as response and recovery. The center is the coordinating body for disaster management in charge of legal and administrative governance, as well as conducting programs to raise public awareness. There is a multi-sectorial technical working group that provides technical input to projects being implemented and supports in mainstreaming disaster risk reduction into development.
National Disaster Risk Reduction Plan
Strategic National Action Plan for Disaster Risk Reduction and Climate Change Adaptation (SNAP) 2010 – 2020 is focused on building resilience through knowledge exchange as incorporating disaster risk reduction into the government's decentralization strategy at the national level.