COUNTRY INFORMATION
Population: 54,045,420
Capital: Nay Pyi Taw
GDP (Million US$): $7,121
General climate: Myanmar has a monsoon climate, which produces three main seasons, the summer, rainy and winter seasons. Extreme temperatures are rare, but the directions of winds and depression bring rain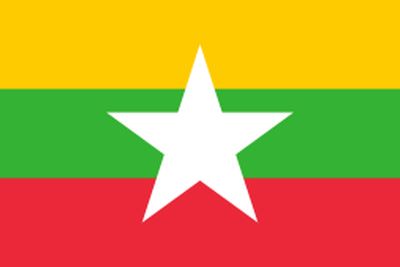 Risk Summary
– Exposed to cyclones, earthquakes, floods, landslides, tsunamis and volcanoes
– Predictions of the impacts of floods and droughts are expected to worsen with the increasing effects of climate change
– Cyclone Nargis, a Category 3 cyclone struck in 2008 causing 84,500 fatalities and affected one-third of the population
– During monsoon season in July – September, 2015, heavy rains caused flooding and landslides that displaced 1.6 million people and cost $1.5 billion in damages and losses
Organizational Structure for Disaster Management
National Disaster Preparedness Central Committee (NDMC)
Established following the 2004 tsunami and Chaired by the Vice Prime Minister, in charge of regional and national cooperation and coordination of international humanitarian actors. A National Disaster Preparedness Management Working Committee was also established under the Central Committee in 2016 and a National Plan was put in place for nine potential hazards in Myanmar. Disaster prevention and preparedness plans are also in place across all states/region (provincial) levels and townships classified as high-risk have a township-level plan.
Relief and Resettlement Department (RRD)
The RRD, under the Ministry of Social Welfare, Relief and Resettlement, acts as the Secretariat to the NDMC and supports in the implementation of the Disaster Management Law and Disaster Management Rules. The RDD also provides emergency assistance and coordinates government departments and relevant national and international agencies.
Emergency Operation Centre (EOC)
The EOC was established to support in emergency management, response and logistics. The EOC is set up to monitor weather-related information and early warning; develop research on disasters in Myanmar and formulate response plans for each disaster.
National Frameworks and Action Plans for Disaster Risk Reduction
National Legal and Policy Frameworks for Disaster Management defines the central role of the military in providing emergency assistance that affect the Union and citizens. This policy applies only for disasters and isn't applicable to the sub-national conflict that persists in Myanmar.
Myanmar Action Plan on Disaster Risk Reduction (2012) provides a framework for multi-stakeholder engagements in disaster risk reduction. The action plan is also being integrated into national development frameworks.
Myanmar National Framework for Community Disaster Resilience is focused on establishing a people-centered and inclusive approach to socioeconomic development in the face of disasters. The framework proposes a coherent approach and identifies ways to strengthen community resilience.