COUNTRY INFORMATION
Population: 216,565,318
Capital: Islamabad
GDP (Million US$): $314,588
General climate: Although Pakistan has 11 distinct and overlapping climatic zones, it is predominantly a dry land country. 80% of the land is arid or semi-arid with wide temperature differences depending on the season and location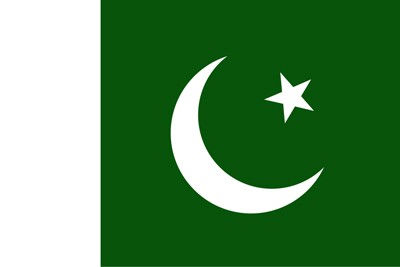 Risk Summary
– Pakistan is vulnerable to floods, earthquakes, tsunamis, cyclones, storms, droughts, glacial lake outbursts, landslides, avalanches, pest attacks and epidemics
– All provinces in Pakistan have a history of facing major droughts, worsened by the per capacity water availability declining as the population continues to rise
– Annual flooding is a burden on the country, affecting agriculture and communication infrastructure, and have resulted in $4 billion in damages and losses
Disaster Risk Management System
National Disaster Management Authority (NDMA)
The federal level body in charge of improving institutional capacity for disaster preparedness, response and recovery as well as integrating disaster risk reduction across all levels of development planning. The NDMA is guided by the National Disaster Risk Management Framework and is the focal point for coordination and facilitating disaster risk management strategies.
National Disaster Management Commission (NDMC)
Headed by the Prime Minister as Chairman, the NDMC is the highest policy and decision-making body for disaster risk management. The NDMC is mandated to formulate policies and develop guidelines, as well as approve plans prepared by Ministries or Divisions of the Federal Government in line with disaster risk management.
Provincial Disaster Management Commission (PDMC)
The PDMC, chaired by the Chief Minister, is mandated to pass provincial and regional disaster risk management policies; approve all plans prepared by the departments of the Provincial Government; and review mitigation, capacity building and preparedness plans by departments of the Provincial Government.
Provincial Disaster Management Authority (PDMA)
Headed by the Director General, the PDMA is responsible for implementing policies and making plans for disaster management at the provincial level; evaluate preparedness and response plans by public and private agencies at the provincial level; and formulate the provincial disaster risk management plan to be approved by the PDMC.
District Disaster Management Authority
Headed by the local council at the district level, the DDMA is in charge of preparing a disaster management plan; coordination and monitoring implementation of the national and provincial policies/plans; and ensuring areas vulnerable to disasters are identified and measures for prevention are put in place.
National Disaster Management Plans and Policies
National Disaster Response Plan (2019) outlines the guidelines for managing and responding to disasters or emergencies, aligned with the Sendai Framework for Disaster Risk Reduction (SFDRR). The plan, revised from 2010, outlines a multi-hazard approach to ensure coordination response across all levels of disaster management.
National Disaster Risk Reduction Policy is divided into four chapters that looks into the risk awareness and preparedness of Pakistan; the NDMA's vision for capacity development; the NDMA's plans for policy interventions; and the implementation framework to mainstream disaster risk reduction by the NDMA.
National Disaster Management Plan (2012-2022) is a successive plan from the National Disaster Risk Management Framework (NDRMF) that outlines the full spectrum of disasters and the policies, strategies, measures and actions in partnership with stakeholders to mitigate the impacts.