COUNTRY INFORMATION
Population: 8,835,501
Capital: Port Moresby
GDP (Million US$): $23,432
General climate: The climate is tropical with high temperatures, humidity and rainfall. Temperatures vary significantly from one area to another due to the mountainous topography and different air streams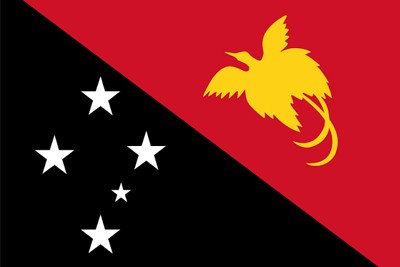 Risk Summary
– Prone to earthquakes, volcanic eruptions, tsunamis, cyclones, river flooding, coastal erosion, landslides, droughts
– PNG experiences an average of one cyclone per year during tropical cyclone season between October – May each year
– Due to its location on the margins of the Australian and Pacific tectonic plates, its ranked top six among countries with the highest percentage of population exposed to earthquakes
– Of its 16 volcanoes, 6 are categorized as high-risk which could potentially threaten 250,000 people
Organizational Structure for Disaster Management
National Disaster Management Committee (NDMC)
Plays the central role in disaster risk management arrangements and is advised by the NDMO. The NDMC reports on the planning and budgeting arrangements for disaster risk reduction programs and projects; any policy or legislation amendments on disaster risk management; and the national state of preparedness for emergencies.
National Disaster Management Office (NDMO)
The day-to-day focal point for disaster risk management activities and plays a critical role in ensuring the aims and objectives of the national disaster risk management strategy are achieved. The NDMO also ensures coordination between government and non-government agencies at the national-level.
Provincial Executive Council (PEC)
Act as the primary administrative divisions of the country and play a key role in the national strategy for reducing disaster risk. The PEC hold the ultimate responsibility for disaster risk management at the provincial level with support from PDMCs, that support in formulating disaster risk reduction and disaster management policies/laws.
Provincial Disaster Management Committee (PDMC)
Acts as the adviser to the PEC on disaster management at the provincial level. The PDMC holds primary responsibility in monitoring the progress and effectiveness of all disaster risk reduction plans, projects and initiatives. Each PDMC also appoints a Provincial Disaster Management Coordinator to head the Provincial Disaster Management Office.
District and Local Level Disaster Committees
Follow the same structure of the PDMCs and conduct similar responsibilities and roles at their respective levels.
National Disaster Management Plans, Policies and Frameworks
National Disaster Risk Management Plan provides guidance on disaster management activities, roles and responsibilities in line with various stakeholders and partners across all levels.
PNG National Disaster Risk Management Framework 2017 – 2030 to address immediate and long-term disaster risk management challenges across communities and at the national level, with guidance from a newly formed Technical Working Group.
National Disaster Mitigation Policy provides guidance to the National Environment and Disaster Mitigation Authority in implementing a formulating, implementing, monitoring, evaluation and managing mitigation programs and policies, alongside securing financing funding and activities. This policy shifted PNG's focus away from disaster response to preparedness and mitigation.