COUNTRY INFORMATION
Population: 108,116,615
Capital: Manila
GDP (Million US$): $330,910
General climate: The country has a tropical rainforest climate, with high temperatures and high humidity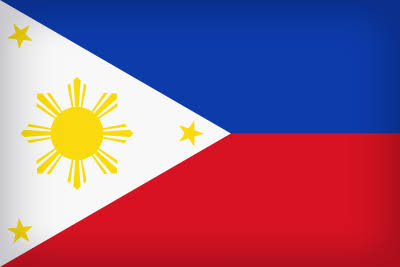 Risk Summary
– Prone to typhoons, volcanoes, floods, landslides, earthquakes, droughts and tsunamis
– An average of 20 tropical typhoons enter the waters surrounding the Philippines and between eight to nine make landfall. With limited natural barriers, the islands are prone to extensive damage and loss of life
– The Philippines is home to 22 active, and five highly active volcanoes and the 2018 Mayon volcanic eruption affected 90,000 people and resulted in 62,000 people being relocated to 57 evacuation centers
Organizational Structure for Disaster Management
National Disaster Risk Reduction and Management Council (NDRRMC)
The focal point for coordinating preparedness, response, prevention and mitigation measures for disaster management. The Department of Social Welfare and Development (DSWD) is the lead agency for disaster response and provides technical assistance to support the NDRRMC's disaster response pillar.
Office of Civil Defence
The OCD acts as the Secretariat to the NDRRMC and is responsible for providing strategic guidance and measures for vulnerability and risk reduction. The OCD also administers national civil defense and disaster risk reduction programs.
National Disaster Risk Reduction Framework, Plan and Action Plan
National Disaster Risk Reduction and Management Framework guides the NDRRP and highlights the Philippines commitments to priority programs, projects and budgets in disaster risk reduction.
National Disaster Risk Reduction and Management Plan 2011 – 2028 defines the key planning processes of disaster prevention and mitigation; disaster preparedness; disaster response; and disaster rehabilitation and recovery, guided by the RA No. 10121 of 2010 which defines the policies, plans and programs to managing disaster risks.
Strengthening Disaster Risk Reduction into the Philippines: Strategic National Action Plan (SNAP) 2009 – 2019 outlines 18 priority programs and projects on the 150 strategic actions. The plan focuses on preparing through strengthening forecasting capacity of warning agencies; enhancing public information and education campaigns on disaster preparedness; strengthening the capacity of local disaster coordinating councils; and enhancing mechanisms for government and private sector partnerships.