COUNTRY INFORMATION
Population: 69,625,582
Capital: Bangkok
GDP (Million US$): $504,928
General climate: Thailand's climate is tropical, rainy, warm and cloudy. There are three official seasons (monsoon, summer, winter), but the southern isthmus of Thailand always remains hot and humid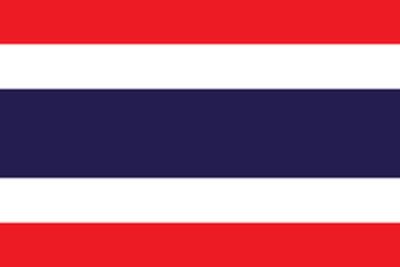 Risk Summary
– Prone to floods, typhoons, landslides, droughts and earthquakes
– Floods are the most frequent and serious hazard and Bangkok is sometimes recognized as the wet city due to overflowing of the Chao Phraya river during monsoon season
– Thailand has experienced a recent increase in intensity and frequency of landslides due to deforestation, destruction of land surfaces and cultivation of cash crops in sloping areas
Organizational Structure for Disaster Management
Department of Disaster Management (DDPM)
The DDPM is the central state agency for disaster risk management in Thailand that holds the responsibility of overseeing all administration of disaster management responsibilities. The DDPM is made up of various agencies and committees that support in carrying out disaster preparedness and response activities.
National Disaster Prevention and Mitigation Committee (NDPMC)
The NDPMC, chaired by the Prime Minister, is in charge of identifying National Disaster Prevention and Mitigation Plan policies; integrating the development of the Disaster Prevention and Mitigation Systems among relevant stakeholders; and stipulating financial regulations for disaster prevention and mitigation activities.
Bangkok Metropolitan Administration (BMA) Disaster Prevention and Mitigation Committee (DPMC)
The BMA DPMC is mandated to formulate a Disaster Prevention and Mitigation Plan for Bangkok and overseeing the training for volunteers while providing support to local administrators in disaster prevention.
Provincial Disaster Prevention and Mitigation Committee (PDPMC)
The PDPMC is responsible for formulating the Provincial Disaster Prevention and Mitigation Plan, overseeing and providing training for volunteers and assistance in disaster response at the provincial level.
National Disaster Management Plans
National Disaster Risk Management Plan 2015 was developed to be utilized by all agencies working to coordinate disaster risk management activities to ensure a systematic and integrated approach is undertaken. The guidelines developed give an overview of the disaster management activities across all phases for government and non-government agencies.
Strategic National Action Plan (SNAP) on Disaster Risk Reduction 2010 – 2019 identifies the vision, objectives and strategies in disaster risk reduction. SNAP serves as a guideline for disaster reduction at the national-level.
Provincial and District Disaster Prevention and Mitigation Plans establishes a Special Command Center during disasters to command and oversee disaster prevention and mitigation operations.