COUNTRY INFORMATION
Population: 96,462,106
Capital: Hanoi
GDP (Million US$): $241,272
General climate: Viet Nam belongs to a tropical monsoon region, affected by the Asian monsoon regime: northeast monsoon wind and southeast monsoon wind. Annual rainfall is substantial and 90% of precipitations occur in the summer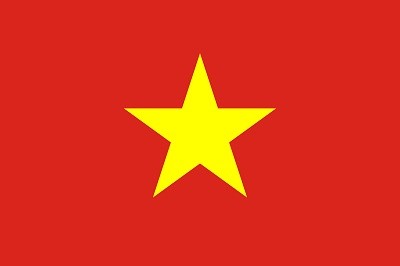 Risk Summary
– Prone to severe flooding, landslides, droughts and earthquakes
– Floods frequently affect Viet Nam due to its long and densely-populated coastline, as well as low-lying river deltas. Northern provinces often experience heavy rainfall causing as much as 13 inches of flooding causing landslides across the region
– A typhoon that hit in November 2017 affected 4.3 million people across nine provinces and left over 5,000 hectares of paddy fields and 15,000 hectares of vegetables and fruit fields complete submerged
– The worst drought to affect Viet Nam spread across 52 of 63 provinces from 2015 – 2017 and left 2 million people in need of humanitarian assistance
Organizational Structure for Disaster Management
Ministry of Agriculture and Rural Development (MARD)
As the lead Disaster Management Agency, MARD performs state management functions in line with delivery of public services. MARD is also the Chairman to the CCNDPC and presides over the consortium of the VNDMA.
Central Committee for Natural Disaster Prevention and Control (CCNDPC)
The CCNDPC coordinates with the National Committee for Incident, Disaster Response, Search and Rescue (VINASARCOM) to provide guidance direction and guidance in response to disasters at the local level.
Central Committee for Flood and Storm Control (CCFSC)
The CCFSC, under MARD, is in charge of coordinating disaster management activities including monitoring the effects of storms, floods, gathering damage data and providing official warnings. The CCFSC is also in charge of implementing disaster response and mitigation measures.
National Strategy for Disaster Risk Reduction
The National Strategy for Disaster Prevention, Response and Mitigation to 2020 and the Action Plan National Strategy for Natural Disaster Prevention, Response and Mitigation to 2020 are targeted towards mobilizing resources and effectively implementing disaster prevention, response and mitigation from 2007 until 2020. The plans are focused on ensuring Viet Nam is moving towards sustainable development and minimizing the loss of life, property and damage to resources, cultural heritage as well as preventing degradation of the environment.